Principal's Desk
Kindergarten and Primary Section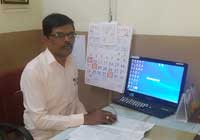 Mr. Tanhaji Sakharam Shinde (Incharge)
Our school started from June 1987, Current year school completed 25 years. School started Pre-Primary and Primary divisions with Marathi & English Medium. In Marathi Medium classes Semi-English facility is available. Trained and qualified teachers are available, up to date library and computer education is available from K.G. to Primary, students insurance, buses facilities, poshan aahar, extra activities, seminars for parents, elocution students come from city and rural area of Alibag Taluka.
Secondary Section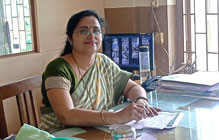 Shri. Ankush Sitaram Dhake (Head Master)
Today education means much more than merely acquiring or imparting knowledge. No learning can take place without the conscious effort and mind full practice of newly learnt skills. Learning and teaching involves more than providing academic instruction. It is about nurturing the individual academically, emotionally and physically, equipping students with lifelong skills to live a fully satisfying and contented life.
We give our students opportunities and an environment that is positive, encouraging, inspiring and stimulating. The primary aim of the school is to create an atmosphere conducive to learning for the children to grow and blossom into responsible, caring and good human beings.
Mission
To encourage students to be confident, knowledgeable, responsible and productive citizens in a diverse ever changing world.
more
Goal
Our goal at IES is to ensure that students are better prepared in all fields than ever before to face tomorrow's world with confidence, courage and a positive attitude
more