PRINCIPAL'S DESK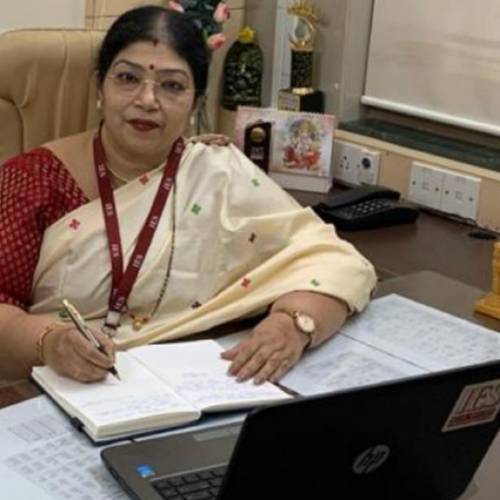 Mrs. Dighe Gauri N
Headmistress
The motto of IES is "value addition through education". The school for us is the abode where the best of the abilities of a child are drawn out. IES SSB strives for all-round development of every student by giving them all the possible opportunities whether academic, curricular or co -curricular. We aim to develop physical abilities and emotional strength with social exposure. The students of our school are trained to be global citizens.
As Robert Frost, the renowned poet wrote:
'Two roads diverged in a yellow wood
And sorry I could not travel both.....
I took the one less travelled by,
And that has made all the difference.....'
There would always be various opportunities in life and we have to choose the right one. We are what we are because of the choices we make.....
To be happy in every situation is a choice,
Having Positive attitude is a choice,
Giving respect to every individual is a choice......
Our dedicated and well-trained teachers facilitate and create opportunities in the school environment to instil the art of making the right choices. They train the 'SSBians' to be confident and firm on whatever choices they make without any regret.
We walk the path shown by Swami Vivekananda as he says, "All the power is within you, you can do anything and everything"
This website portrays a small part of activities that go on in the school through which we expose the students to our nation's great legacy and diverse culture .We try to bring together the past and future and give them the platform to face life confidently.