Chairman's
Message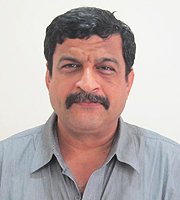 Dr. Rajeev Joshi


Chairman, IES KG & Balodyan

Dear all,

It is my proud privilege to address you as the Chairman of the IES's KG and Balodyan, Dadar.

Education is the building block of a person's character, and providing good education is the moral obligation of any school. A person with good education and good moral values is an asset to any community. And a good school is a place where the child can be modeled to be a good citizen.

The children who come to school are at an impressionable age and this is the time when we can mould them into being good students. The faculty under the guidance of our Principal has devised various innovative methodologies in teaching the tiny tots difficult topics in an easy manner. Besides regular classroom teaching the school also has an open play area where concepts of shapes, textures, sizes etc. are taught while the child is at play. In keeping in line with the progressive IT sector the faculty hasdevised a Computer Based Teaching Method for the child's benefit.

It is our endeavor to see that the students like to learn something new and like to come to school every day, so that once the desire to learn is kindled then we can hope to develop good intellectuals for the future.