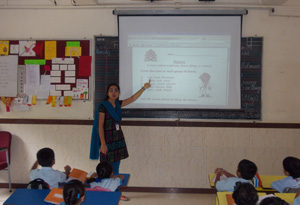 We have worked to provide a high quality curriculum that addresses the student's individual levels of emotional, physical and intellectual development. Our well rounded program includes various activities that encourage freedom of thought, artistic expression, skill in music, performing arts, physical education as well as other extra-curricular activities. In these pursuits, students will build further on their current knowledge by participating in experiences that broaden their understanding and perspective. Students will enjoy learning by making meaningful connections between the classroom and the world at large.
---
To develop students with a "can-do attitude" and who can focus on improvement and raising achievement.
An institution with difference, building progressive thinkers and to create a safe, secured, valued environment directing to an ambitious, challenging and ongoing future.
Quick Links