(Semester 5)
Architectural Design
Project
The purpose of this design studio will be to learn the development of spaces
and their composition for the corresponding various activities in an urban
setting. The end result of this studio will be an ideal public place that is
safe, sociable, and accessible to all. It needs to respond appropriately to the
settings and its people and create an identity.

Different places mean different things to different people. We probably all
perceive our urban environments in slightly different ways. What matters is to
put together buildings and bits of towns in ways that are easy to understand.
The design process should both capture the spirit and character of a place
or building in a relevant manner and also seek to articulate these ideas
and images in a well-thought-out approach to physical form, materials,
colour and design references, which are easily recognized and understood.
(TIbbalds)
Any place that intrinsically belongs to its context belongs to its people can be considered as a successful public place. People are a part of it and the place as well is a part of the people. Such a place can hold the essence of its setting and impart an embracing character. A good public place should be accessible, sociable, safe and open to all.
Studio Questions
In today's time, what should be the nature of a public place?
Will this design lead to an architectural and spatial identity that is quintessentially local?
How do you make a place for people which gives them a sense of belongingness?
Site
The site lies next to River Tiber and Vía Giulia, the first and longest street
commissioned by pope Giulio II to the architect Donato Bramante with
the sole purpose to open a new street to the centre of Rome and regain
strength as a European power. Inaugurated in 1508, it became the most
popular street of the Renaissance, with new commerce, bank buildings and
the presence of the Florentine community, where they built their houses,
churches and fraternities.
Studio Mentors
Alankar Tayshete
Manasi Chokshi
Rinki Kotak
Sanket Mhatre
Shilpa Chandawarkar
Veena Takale
Studio Output
Atharva Vaidya
Alefiya Bohari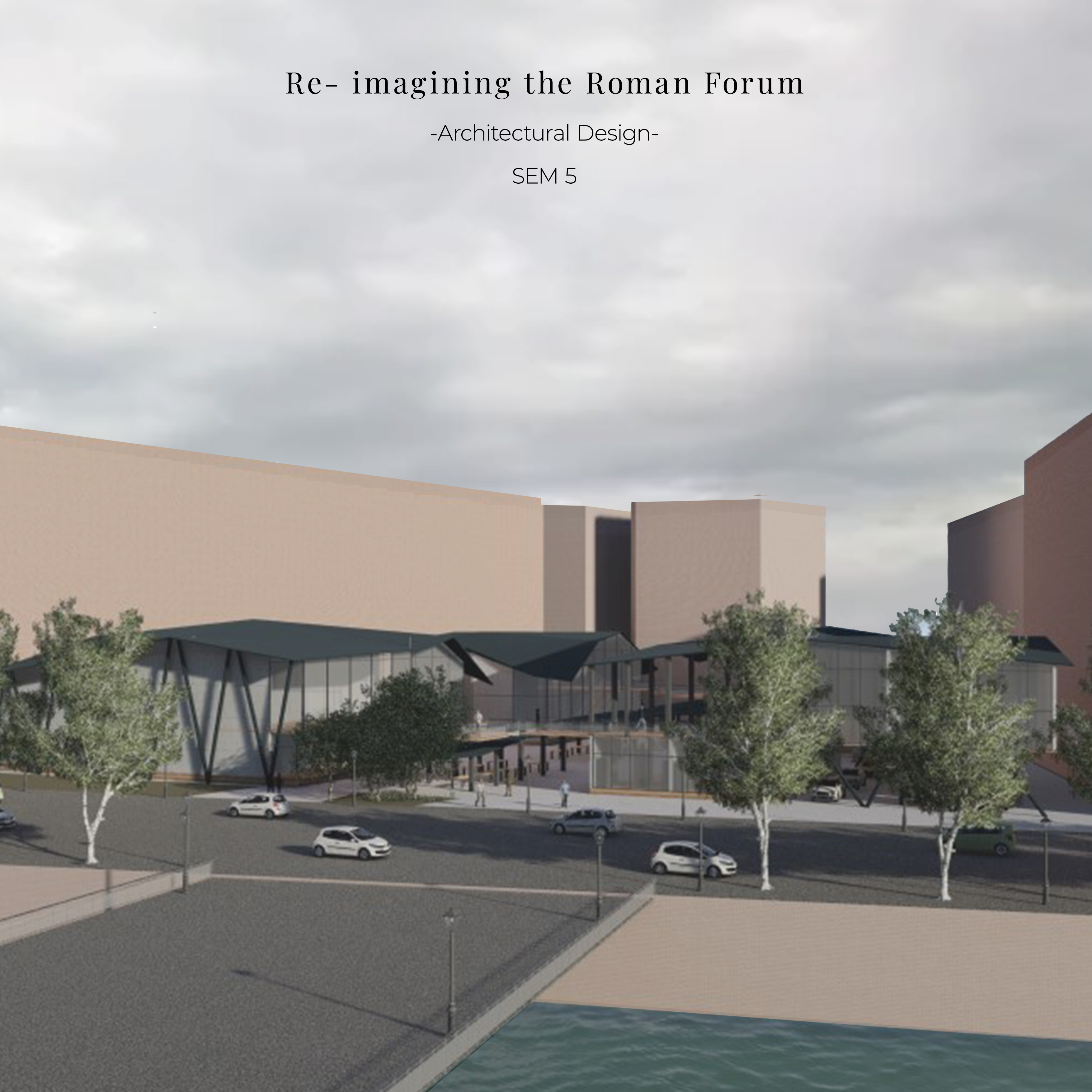 Frazan Karkaria Vishakha Vekhande
Samruddhi Ugale
Pooja Rajput