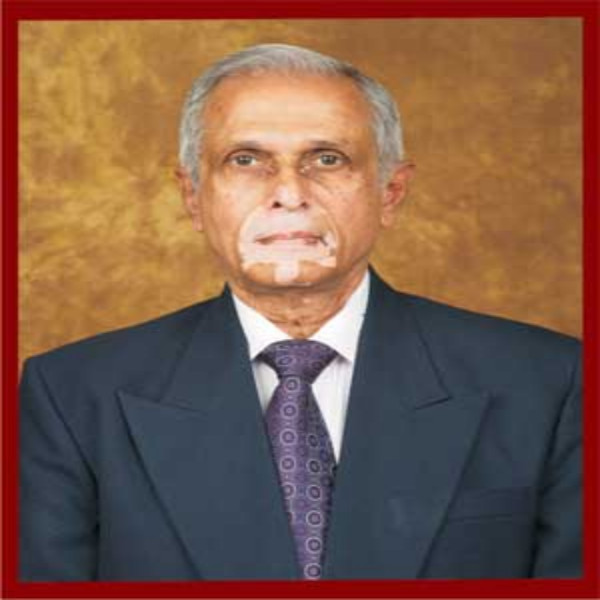 Shri. Ramesh Rao
Chairman
Chairman Desk
Dear friends,
Indian Education Society Navi Mumbai School was established in 1977 with the aim of providing children in Navi Mumbai with quality education.
School plays a great role in promoting numerous sports, cultural & extra-curricular activities for all round development of students. The school provides a platform for the children to show case their talents and discover a new facet of their personality by acquiring necessary skills needed in life.Such an all-round system of education has helped IES Navi Mumbai Kindergarten, Primary and Secondary to produce an ever increasing list of alumni who have made a name for themselves in different fields and also taken lead in the present hi-tech world.
Indian Education Society is glad to inform all Navi Mumbai residents that we are in theprocess of shifting to a new redeveloped building from the next academic year 2021.
Online education and launch of the website is another step by our school to highlight the achievements of our students and staff while keeping parent community and general public informed of developments in our school.
Today at the time of launching website, I extend my best wishes to all stakeholders of IES Navi Mumbai School and pray to God to bless our School and its entire student's community to achieve all the success in their ventures.
Shri Ramesh Rao
Chairman
Achievements | Happenings | Notice Board | Admission
Contact
Our Address
Premnath Maruti Patil Marg, Sector 1, Vashi, Navi Mumbai - 400703, Maharashtra, India.
Email Us
nmvashi.kg@ies.edu
nmvashi.primary.english@ies.edu
nmvashi.primary.marathi@ies.edu
nmvashi.secondary@ies.edu
Call Us
KG : +91 022 2782 5756 / 93245 06512
Pri. Eng. : +91 022 2087 1430

Sec. : +91 022 2782 5895 / 93245 06402